Billie has suffered from chronic pain for over 35 years and is
the Owner and Manager of Billie's Help Page for Pain Understanding.
Here at Billie's Help Page we offer a gentle, informative approach to 24/7 CHRONIC PAIN. Billie opened this free site in order to try to help people suffering all types of chronic pain, and it is staffed with disabled professionals. All information is linked back to the author(s) and is used in accordance with the Fair Use Statue 170, Copyright Laws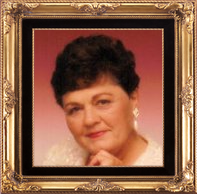 DISCLAIMER

*The information on this site in no way substitutes for medical assessment or advice. Always consult with qualified professionals before making any important changes in your treatment plans.*


Credit is given to the author(s) who write the articles
and Billies Help Page is not responsible for content nor
accuracy of any article.






This is and will always be a free site for those with
chronic pain and in need of support. Any cost in acquiring a domain and hosting fees are paid by me alone. There is no advertising found on this site.


CONFIDENTIALITY is essential. Please note that we do not share any personal information like emails with any third parties.




Our EDITORIAL policy is simple. We believe in giving everyone credit for any articles or pictures that they do. In our articles sometimes the author is not noted in the original articles. You will always find the persons responsible for any of our articles by clicking the link either above or below the articles. We firmly believe in giving ALL persons credit for what they work so hard to make for our educational useage. If any copies are made, we only suggest that the member make one copy for their own personal useage. Nothing can be
made for commercial benefit.




To view our chain of Management for this website please click on this link and it will take you to our managers pages:





If anyone has a problem and sees a picture or an article that is theirs on this site, please let us know immediately and we will remove it.




Sincerely, Billie/Owner-Manager




"


BHP AWARDS 2012




BHP AWARDS 2011





Thank you 1 Awards for these lovely awards.
And thanks to all of our wonderful members who vote for us.




BHP 2010 Awards





CLICK HERE TO VIEW PREVIOUS YEAR'S AWARDS